Skip to Main Content
It looks like you're using Internet Explorer 11 or older. This website works best with modern browsers such as the latest versions of Chrome, Firefox, Safari, and Edge. If you continue with this browser, you may see unexpected results.
What is an Institutional Repository?
Institutional Repositories (IRs) bring together all of a University's research under one umbrella, with an aim to preserve and provide access to that research. IRs are an excellent vehicle for working papers or copies of published articles and conference papers. Presentations, senior theses, and other works not published elsewhere can also be published in the IR. This paper defines Institutional Repositories and argues their merits within an academic institution.
Your inclusion of published journal articles in the institutional repository is an extension of your copyright to the work. This site lists publishers' blanket policies, and you can search for a particular journal here.
Digital Commons @ Georgia Law is the school of law's institutional repository. As a Digital Commons project, our IR highlights university scholarship of various types (working papers, journal articles, dissertations and theses, etc.).
What is Open Access?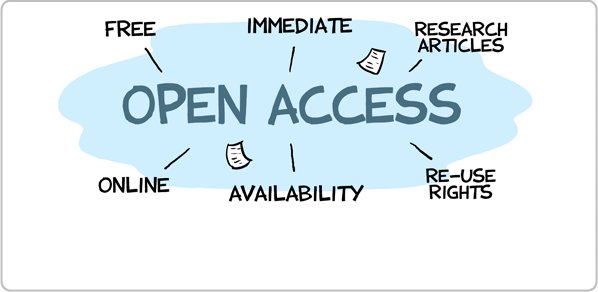 Open Access (OA) is the free, immediate, online availability of research articles, coupled with the rights to use these articles fully in the digital environment. - See more at: SPARC
SSRN (Social Science Research Network) supports the Open Access movement. All scholars may submit papers for free, and author-submitted content is downloadable at no charge by users world-wide. - See more at: SSRN
Addressing Open Access Concerns
How will open access benefit me?

There are many benefits for the author, including faster, more frequent and more affordable access to your work as well as increased readership, citations, and greater impact for research. Open access scholarship can cut down on reprint requests for an article.
No. Anyone interested in giving their ideas the widest possible hearing should deposit their intellectual work in as many venues as possible. For legal scholars, this means they should have both SSRN and the IR working for them. For more information, read Will an Institutional Repository Hurt My SSRN Ranking?: Calming the Faculty Fear.

Will publishing my work in open access repositories restrict my publication opportunities?

No. You will continue to be able to publish in the journals of your choice. The vast majority of publishers have policies congruent with open access policies and offer resources for authors with questions.
Videos About Open Access
The following videos help explain and illustrate what open access is and why it has gained increasing importance and popularity with academics in our ever evolving digital age.
Digital Commons @ Georgia Law
University of Georgia Law Library |    | 

Non-Discrimination Policy

  |  Privacy Policy  | Contact Site Administrator 
225 Herty Drive Athens, GA 30602-6012 | (706) 542-5077 | University of Georgia School of Law.  All rights reserved.