WeatherSTEM
---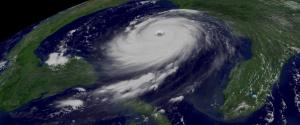 Hurricane season occurs from June 1 to November 30, sharply peaking from late August through September.
What actions to take when you receive a hurricane watch or warning alert from the National Weather Service for your local area. There are also tips on what to do before, during, and after a hurricane.
Although college campuses are usually safe places, emergencies and disasters do occur. UGA is committed to keeping you as safe as possible through effective communication prior to, during, and following emergencies. UGAAlert allows you to receive emergency messages on multiple devices. You may identify as many as three phone numbers and two email addresses for receiving emergency notifications. To register, you must have a valid UGA MyID.