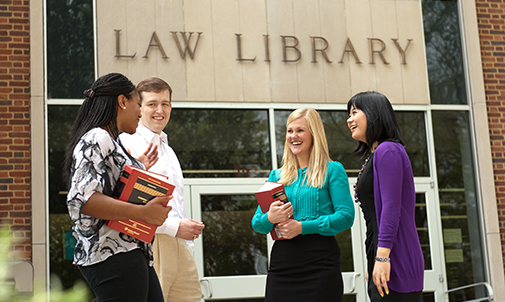 Loading...
One of the most difficult tasks for the personal injury attorney is to determine a value for a physical injury and calculate damages. Valuation guides use actual jury awards and settlement figures to set a value range or at least report what plaintiffs with similar injuries have recovered.
Combined JAS Jury Verdicts and Settlements

Westlaw database: JV -ALL
Coverage begins with 1988. The JV-ALL database contains verdict, judgment, settlement, arbitration and expert witness information compiled by jury verdict publishers. The summaries consist of information such as case type, geographical area where a case was tried, party names, attorneys' names, expert witnesses' names, factual information about the case, and verdict amounts. A document is a summary of a jury verdict, judgment, settlement or arbitration.Tip: To restrict the results to Georgia cases include the field search: ST(GA or Georgia).
Dollar Verdicts: Personal Injury
KF1256.A75 .D64 Balcony
Provides collections of cases involving similar injuries as a gauge for predicting what a jury will award in future cases, and for predicting judicial review for excessiveness or inadequacy of awards.
Employment Discrimination Verdicts and Settlements
A Bloomberg BNA database available on campus or to the Georgia Law community off campus
Georgia Trial Reporter

Published by by JAS Publishing and beginning in 1987, this resource contains verdicts and settlements from cases arising in Georgia's county courts. The majority of the verdicts and settlements are reported from Cobb, Clayton, DeKalb, Fulton and Gwinnette counties.
Jury Verdicts and Settlements, Combined

Lexis file-name: ALLVER
Find additional relevant databases by following the path: Legal > Area of Law - By Topic > Litigation Practice & Procedure > Find Expert Witness Analysis, Jury Verdicts & Settlements - you can search a combined file for all available states or choose individual states to research
JVR Personal Injury Valuation Handbooks
KF1256 .A8 P872 Reference
This is a multi-volume set organized by types of injuries. The publishers collect jury verdict information nationwide and statistically analyze the information to develop tables of Basic Injury Values. The set includes a Case Evaluation Manual with a number of forms.
National Jury Verdict Review & Analysis

Federal and state civil jury verdict and settlement summaries from around the country, including information such as case type; venue; attorneys, judge, and expert witnesses; summary of the facts; and dollar range of verdict or settlement.
Verdicts, Settlements & Tactics

Lexis file-name: VERST
Westlaw database : VST
The database contains summaries of verdicts and settlements in recently decided personal injury cases.
What's It Worth? A Guide to Personal Injury Awards and Settlements

The material in this annual publication is intended to aid in determining the value of a plaintiff's case, or for use by a defense attorney in estimating the extent of a client's potential exposure. The material is organized by the type of injury and then further organized by amount of settlement and amounts found adequate, inadequate or excessive on appeal.